Development of products for rare diseases and conditions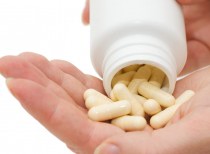 Development of new cures, treatments and therapeutic solutions by 2E Science!
Contact Us
Development of products for rare diseases and conditions
With the various recently discovered diseases and conditions, finding cures for such rare diseases posts a great problem to most pharmaceutical companies and health institutions alike. 2E Science provides an opportunity to these companies of avenues to develop various cures with therapeutic effectiveness and treatments for rare diseases and conditions.
Research for therapeutic effectiveness of products for rare diseases and conditions
Finding cures and treatments for various rare diseases and conditions posts various issues and problems to pharmaceutical companies and other health establishments, as well. In dealing with developing treatments with therapeutic effectiveness to individuals dealing with rare conditions and diseases, one of the main issues faced by pharmaceutical companies is the lack of patients to which the various treatments can be tested on. In addition, the initial problem is in itself developing these treatment systems. 2E Science provides different ways to facilitate the development of treatments. Staffed with expert scientists and experts learned in the various fields ranging from biomedicine to marketing, 2E Science will be able to provide valuable advice to clients on how to deal with developing research for the development of treatment products for rare diseases and conditions. The company prioritizes the welfare of individuals experiencing such challenges in the face of their conditions. At the same time, the company as well employs its expertise to provide quality consulting and advising to companies to find treatments for these diseases as well.
Finding therapeutic solutions for rare diseases and conditions
2E Science remains in the forefront of biomedical science and research. As this is the case, the company is well into the advancing of finding cures and treatments to the variety of rare diseases and conditions which individuals are suffering from. With a number of in-house expert scientists, immunologists and medical experts, 2E Science is a known resource in providing valuable consultation and advising to various pharmaceutical companies aimed to providing treatments with positive therapeutic effects to deal with these rare diseases and conditions. Moreover, 2E Science as well provides expert advice in production methods and efficiency, to ensure proper manufacturing of treatment products. Here is a comprehensive list of services offered by the company:
Research

Drug development

Product testing

Clinical trials

Data providing services

Training programs

Analytical activities

Marketing advising

Hospital partnerships
Providing treatments with positive therapeutic effects
2E Science is fully dedicated in finding solutions to finding treatments with a positive therapeutic effect for these rare diseases and conditions. In this light, the company works in active partnership with various pharmaceutical companies in order to find solutions to deal with such issues. From providing the latest and most updated research methods, 2E Science is committed in actively striving to find solutions to these issues and conditions. 
Our added value
Our main priority it to significantly contribute our expertise and research skills to win in the battle against new or rare diseases.