Development of new anti-aging and rejuvenating solutions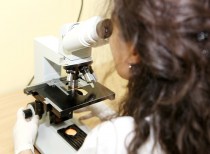 Professional dermatological and healthcare research consulting by 2E Science
Contact Us
Development of new anti-aging and rejuvenating solutions
With the number of aging issues being faced by individuals today, the demand for anti-aging treatments and solutions is on a rise with the demand for such products reaching hundreds of billions in revenue. As this is the case, many companies have been investing heavily in researches and new advances in providing solutions to the various aging issues. As the demand for new anti-aging remedies increases, so do the innovations.
Anti-aging solutions and product validation
In the forefront of these innovations is 2E Science, working in partnership with various dermatological and healthcare companies. Providing various services from the most basic of research to employing marketing techniques to ensure profitability, 2E Science is a driving force in the anti-aging and rejuvenating industry. In addition, the company as well helps clients in securing various product validation and certification from established standards to ensure the quality of the products developed in partnership with these clients. 2E Science indeed offers a variety of services. As this is the case, gaining advice and consultation help from such a company will work to the advantage of a client trying establish their niche in the continuingly increasing competitive field of anti-aging and rejuvenating solutions.
Product verification and services
One of the most important components in anti-aging product development is research. 2E Science employs experts in the field of dermatology and anti-aging methods. As this is the case, the company can provide valuable advice in developing researches and utilizing the available technology for the formulation of anti-aging and rejuvenating products. Similarly, 2E Science is also a reliable reference in product creation, product verification and product improvement. Employing the most advance available technologies, 2E Science aims in optimizing the production of such anti-aging and rejuvenating products to cut costs without compromising the quality of the products created. Moreover, 2E Science similarly can make product market research studies in order to learn the most effective way of maximizing profitability and increase the selling capacity of the anti-aging products produced by clients. Here is a comprehensive list of the services being offered by 2E Science.
Product research

Ingredient sourcing

Product formulation

Product testing

Clinical testing

Scientific evaluation

Optimizing production techniques

Market research

Profitability studies
Product verification testing and more
2E Science remains to be at the forefront and one of the most reliable consulting agencies in providing valuable advice to the production of anti-aging and rejuvenating solutions. As a reliable product verification testing service provider, 2E Science is continually working in partnership with various companies to continue creating solutions to the aging problem, helping fight as well the various skin problems being faced by individuals today.
Our added value
Our goal is to maximize your company's impact in the dermatological product and service sphere, plain and simple.
Contact 2E Science now.

Contact Us