Development of new dermatological solutions, aesthetic and corrective products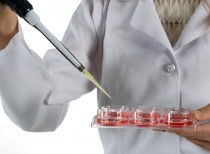 Enhanced dermatological research solutions by 2E Science!
Contact Us
Development of new dermatological solutions
2E Science is committed to advancing knowledge in the science of dermatology to provide evidence-based innovate dermatological treatments for a variety of skin disorders. 2E Science takes part in all the aspects of dermatological research: pre-clinical development, pharmaceutical development, clinical development and project management. In accomplishing these research phases, 2E Science is equipped with various machines and equipment to successfully implement these researches and innovations. In order to create breakthrough research, 2E Science similarly employs a number of individuals dedicated to providing advanced research and development for the advancing of dermatology.
New dermatological products and advancements
In order to accommodate the continuing advances in the field of dermatology, 2E Science provides various services and sub-services to continue to contribute to the new dermatological products and treatments available today. Here are the various services provided by our research-driven company.
Preclinical Phase Development Services

Product development consulting

Bioanalysis

Modeling and simulation

Design of protocol and dynamic modeling

Clinical studies

Pharmaceutical Phase Development Services

Analytical development

Drug product characterization

Clinical Development Services

Clinical operations

Clinical development support

Medical writing

Project Management

Product review

Scientific and medical communications

Medical and scientific liaison
In addition to these services, 2E Science similarly is committed to developing new and more accessible treatments for the variety of medical dermatological conditions and diseases. In order to accomplish researches, the company has continuously evolved its structure to accommodate these various dermatological problems and to provide innovative and accessible solutions to such problems.
Striving for excellence in dermatology
2E Science is highly committed to advancing accessible dermatological solutions and to accomplish various research breakthroughs for the field of dermatology. As this is the case, the company is actively striving to maintain its dedication to providing valuable consultation services to firms availing of the various services provided by the company. 2E Science continues to pursue innovative dermatology by fostering an environment conducive for research and development. Moreover, working in partnership with experts in the field of dermatology, clients are assured of professional advising and consultation. 
Our added value
Our company specializes in contributing to the development of advanced medical, pharmaceutical and clinical solutions in the area of dermatology.