Development of innovative functional foods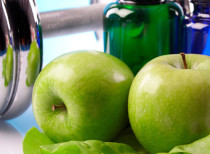 Detailed and accurate functional food research and innovations by 2E Science!
Contact Us!
Development of innovative functional foods
With the increasing demand for functional foods, more advance research is being conducted in order to formulate such modern alternatives to traditional food. 2E Science is at the forefront of functional food product development, providing the most concurrent research in this field.
Functional food product development and innovation
Currently experiencing one of the fastest growths today, the functional food industry is continuing to advance as the demand for these modern alternatives is increasing as well. The demand for functional food is expected to continue to increase in part due to the various industry innovations in functional food product development and due to the demand as well of health conscious individuals demanding for such specialized foods. As this is the case, 2E Science has been in the forefront of providing research and development consulting services to provide various clients with various advantages to establish their niche in functional food production. Moreover, 2E Science similarly is continuing to innovate in the functional food industry, being at the spearhead of various manufacturing advances, making the process more efficient and effective for clients needing such services.
Services for developing a food product
Being one of the pioneers in continuing to advance functional food development, 2E Science does not only provide manufacturing consultation, but it similarly provides research and development services to continue in driving the advances to this high-demand industry. Moreover, staffed with experts in food development and marketing, clients can avail of valuable advice ranging from ingredient sourcing, product manufacturing, packaging to effective marketing schemes. 2E Science offers a variety of service to help clients to succeed in building their niche in the challenging and competitive environment of functional food production. Similarly, 2E Science provides equal quality service to clients who have established their product in the functional food market; 2E Science provides advising and efficiency services to assist these established companies to further improve their products in the market, in addition to making manufacturing methods more effective and efficient. Here is a comprehensive list of services that 2E Science offers:
Product Development

Formulation

Ingredient sourcing

Manufacturing strategy

Manufacturing Processing

Regulatory compliance services

Project management

Marketing

Project control

Team management

Process and product improvement

Program management
Functional food development research
2E Science remains at the forefront of researching and developing a food product. With the number of experts employed in 2E Science, clients are ensured of being provided with the most innovative researches and protocols to ensure success in the field of functional foods. 
Our added value
We understand science on a professional level and are dedicated to providing the most salient, comprehensive and accurate research in the industry.